Our number one job here at Aerospace Suits is to make sure you are completely satisfied from the time you order to when you finally put on your suit or any Aerospace Suits clothing item.
When buying a suit or t-shirt from us, you are also buying quality service to make sure that what you order is to your liking in every small detail, so please reach out to us on social media if you have any questions.
We will be there with you every step of the way as we create the finest, most comfortable fitting suit possible. And we have a rigorous process to make sure our custom suits are stitched together perfect, which we will discuss in a bit. For most Aerospace Suits clothing items like t-shirts, hoodies, and dresses and more, we have sizing information on the page for that item.
The most common size guide you will see on our website is near the add to cart button.

This is what you may see on one of our t-shirt design cuts. But of course its different across the store.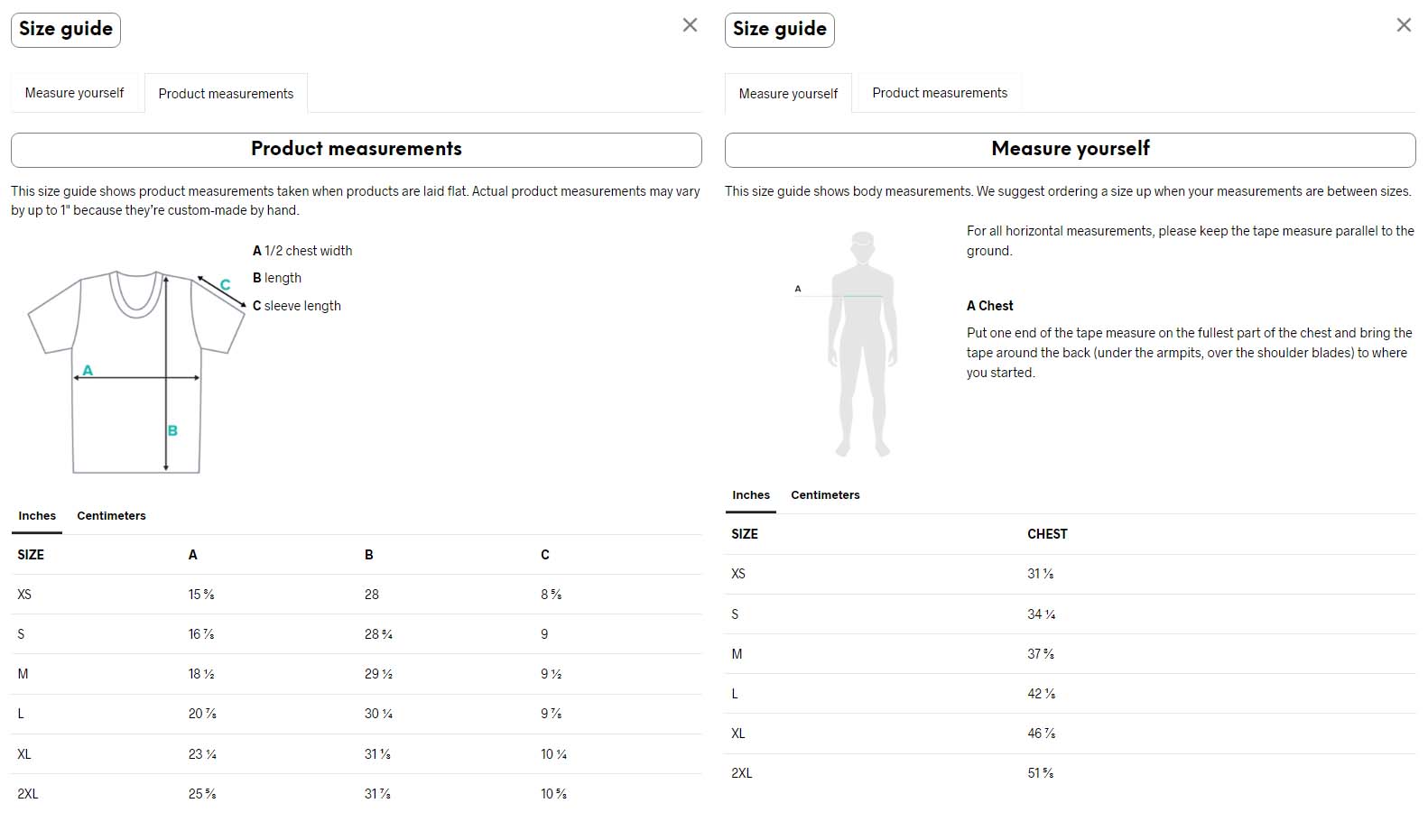 Or check next to the Description, for our Size Chart.

In some cases we still have a size chart presented in this way.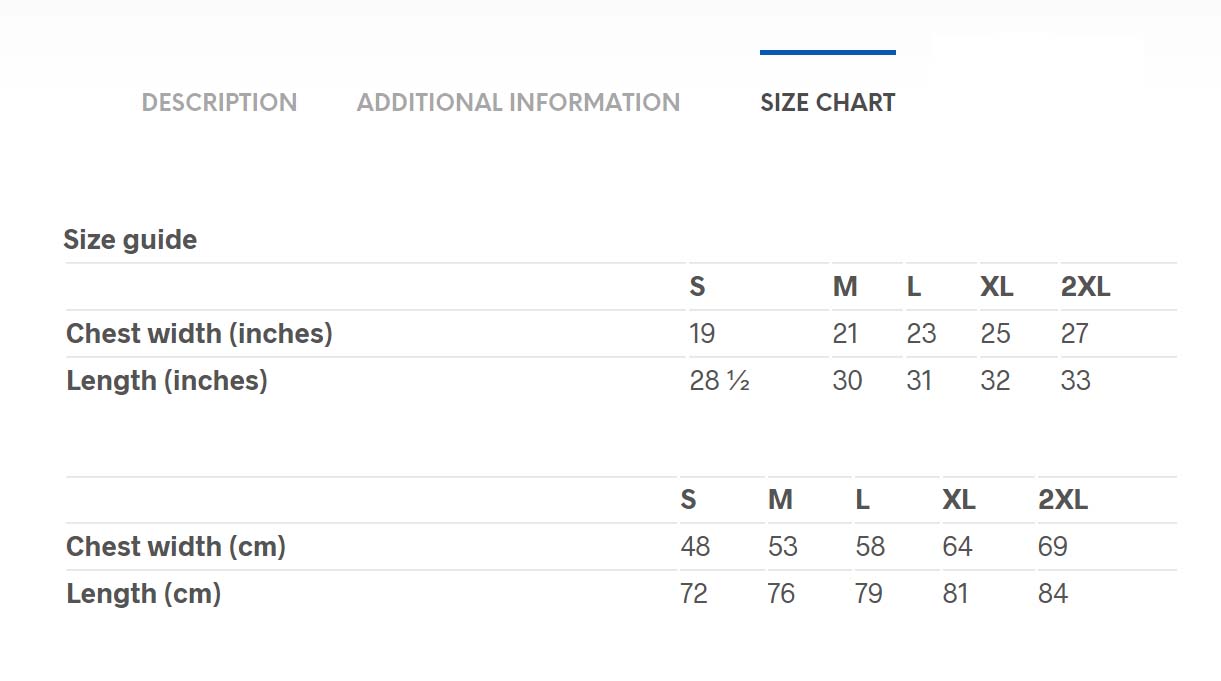 Our custom suits work a little differently, upon placing an order, we will mail you a tailor's 60 in./150 cm. measuring tape. Along with online resources and phone support, we will guide you along the measuring process so that you know how to measure yourself and what the measurements are for. In this way, we can help you along the first steps of getting your perfect fitting suit.
Along with a precise fitting process, we have many customization options. For example, you can replace the magnet buttons of the jackets with traditional buttons. We can also create a secret pocket to the specifications of your phone. With us, a variety of customizations, all decided by you, can be added onto our custom suits.
We guide you over the phone to get your measurements.
Next we send you custom pajamas to check the fit.
You call us and talk about the fit of the custom pajamas, and if you have any issues we can send you a second pair of custom pajamas, but most of the time this is not necessary. Our tailors are pretty good!
Once you confirm you love the fit, we get to work on customizing every aspect of your suit.
Our goal at Aerospace Suits is to get you a custom suit that fits you comfortably while also letting you unleash your sense of adventure in elegant fashion. In our fitting process, we will work with you hand-in-hand to craft a suit that will fit your every need. Your 100% satisfaction is our number one priority. At Aerospace Suits, we promise you fine-quality custom suits, exciting space themed clothing, and quality service.
---